Stories in the media about cyber attacks tend to focus on huge corporations, but smaller businesses are just as much at risk.
---
Severe storms can strike quickly with devastating results. Here's how to prepare.
---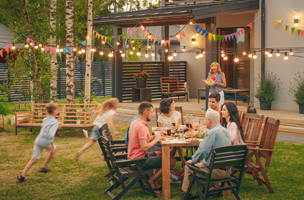 Getting the most out of the short summer months can make it easy to overlook common safety practices. Here are tips to help you shine as a host.
---
As with auto insurance, there are ways you can make your home insurance costs more affordable. Let's first understand why rates are trending upward.
---
If you're like most people, you don't think about your insurance coverage often. Until something bad happens – or – you notice the cost has gone up.
---