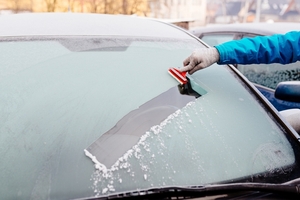 Keep you and your family safe this winter by preparing your car for winter. Learn more about winter car prep with our easy winter care tips.
---
How does traffic happen? Check out this article on how traffic starts and why it happens as well as the negative effects it can have on your commute.
---
Be prepared to deal with home water damage and save yourself from expensive repairs. Read more to learn how to protect your home.
---
Thinking of adding smart home upgrades to your home? Check out this post to see what home upgrades can help you save on home insurance and increase home value.
---
Feeling confused about how to properly prepare your teen driver for the open road? Get the answers to your questions about auto insurance requirements for teen drivers.
---
Think you know all there is to know about Sactown? Read this post to learn about the city's rich history – and why car insurance is so important locally.
---
What does homeowners insurance cover? What does homeowners insurance not cover? You might not know these five surprising things that can be covered under your homeowners insurance policy. Read on to learn more.
---