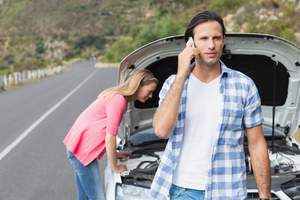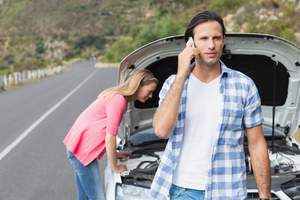 Let's get real: most people have very little understanding of what's in their auto insurance policy until they moment they need it most. Mandated by law, car insurance is something most people only think about when they're shopping for a new policy or when they find themselves in an accident. Neither scenario is ideal for rolling up your sleeves and digging into the nitty gritty legalese spelled out in the policy itself. The fine print of car insurance policies can be confusing, but the concepts are easy to get your head around. Taking time to understand the basics can save you time and money when you need it most.
Car Insurance Limits
Everyone — and everything — has their limits, including your auto insurance policy. While it would be nice to have the blank check equivalent of coverage in case of a catastrophic accident, the reality is that even car insurance companies have a limit on the amount of coverage they can provide policyholders. Reviewing your policy can help you understand your car insurance coverage limits and ensure you are adequately covered in case of an accident.
The way car insurance liability limits are displayed in auto policies can trigger flashbacks to high school algebra class but rest assured 100/300/50 is not a math problem but a representation of insurance limits. The first number (in this case, the 100) represents the bodily injury limit per person. Someone with limits of 100/300/50 can expect their insurance company to pay out $100,000 in costs for each person injured in an accident caused by their policyholder. Costs beyond the $100,000 will need to be paid out of pocket.
The second number in the line refers to the bodily injury per incident, or the most the insurer will pay in case their policyholder caused an accident. Using the example above, the policyholder can expect up to $300,000 of coverage for everyone injured in the crash. If more than three people need the maximum coverage to treat their injuries, the policyholder will be responsible for paying the remainder of the damages out of pocket.
The third number refers to the total amount of property damage that a policy will pay out. In the case of the policyholder with 100/300/50 insurance limits, $50,000 will be available to cover repairs needed for cars or property damaged in the accident.
Coverages
Car insurance policy limits explain the kind of coverage policyholders can expect, but until you dig into the true meaning behind the coverage, you can't truly know what is included. Wawanesa offers many coverage options, but most states only require drivers to hold two kinds of insurance coverage: bodily injury and property damage liabilities.
Bodily injury liability coverage protects policyholders against the loss of their income, savings, or home in case the policyholder is responsible for a serious or expensive accident. This coverage ensures that policyholders who cause a serious crash will not be paying out of pocket for legal defense. Similarly, property damage liability coverage helps to mitigate the financial costs incurred when an at-fault driver causes damages to another person's property. Repairs to their car or home can be paid for by their property damage liability coverage.
Wawanesa policyholders may opt into other forms of coverage, too. Comprehensive coverage pays for damages caused by things other than an accident. For example, should a wind storm topple a tree onto your car and total it, comprehensive coverage can pay for the damage done. Damage from vandalism, fire, glass breakage and theft are also included in comprehensive coverage.
Uninsured/under-insured motorist coverage is optional in some states but should be seriously considered by every driver looking into insurance coverage. In case of an accident caused by an uninsured or under-insured motorist, this form of coverage will ensure that the policyholder is not left empty-handed and shouldering the financial impact of the wreck alone. Instead, medical bills and repair work may be covered by Wawanesa.
Roadside assistance, automobile medical payments and rental expenses can also be covered. Details about all forms of coverage are available on our website.
Get an Auto Quote Now
Are you properly insured? In a worst-case scenario, will you be covered? These questions can be tricky to answer and finding them in your insurance policy can be difficult - there's no denying that the language in such documents can be confusing. That's why we encourage anyone with questions about their current policy to speak with a helpful customer service agent and get the answers they need. An insurance professional can get you the most up-to-date information possible about Wawanesa policies and coverage options. If you're looking for better coverage and lower rates, get a free quote today to see how Wawanesa can help.