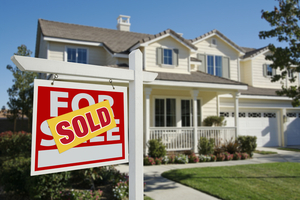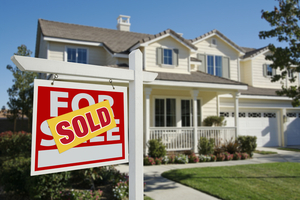 You've finally found your dream home, have made an offer and now you're getting ready to move into your new place. Buying and moving to a new house is an exciting experience. As your life changes with your new address, insurance may not be the top priority. Securing home insurance, however, is an important step to getting a mortgage and can affect your other insurance policies as well.
We've put together this guide to lead you through the insurance changes that come with a new home purchase. Learn how a new home changes your existing insurance as well as how you can save money on your new homeowners insurance policy. You'll also learn the benefits of bundling insurance policies through one company to make your life easier.
Adding Homeowners Insurance
When you buy a new home, you are almost always required to buy homeowners insurance as well. To qualify for a mortgage and receive funding for your new home, many lenders require proof that you've purchased home insurance. This may seem like a small part of buying a home, but getting the right home policy can make a major difference in your monthly mortgage payment.
Generally, homeowners insurance is paid through an escrow account. An escrow account is an account set up by your mortgage lender to pay out certain home expenses, often including home insurance and property taxes. It's important to spend time researching different homeowners policies. Speak with our friendly home insurance specialists to learn more about our different home insurance options.
Different homeowners policies may cover different things. Some higher-expense items like jewelry or antiques may not be covered by a basic home policy. Additionally, certain natural disasters like flooding and earthquakes may require additional coverage. Depending on your needs and location, you may want to include optional coverage. for these scenarios.
Changes to Existing Insurance Policies
Buying a new house can affect your existing insurance policies as well, such as renters insurance or auto insurance. For example, you may have gone from renting an apartment to owning your first home. In addition to the questions you may have about home insurance as a first-time homeowner, you will likely need to cancel your renters insurance. As you are no longer renting, your homeowners insurance will begin to cover some of the things that were previously covered by your renters insurance.
Another often-overlooked insurance change caused by buying a new house is changes to your car insurance after moving. Whether your new home is across town or across the state, changing zip codes can have an effect on car insurance rates. Contact your agent to discuss any potential changes in your car insurance rates when moving.
Ways to Save on Home Insurance
As you shop for a home policy, saving money may be a big priority. After all, buying a new house is a huge life change and a large financial undertaking. According to the Insurance Information Institute, there are several simple ways to save money on your homeowners insurance.
Security Systems
If you have, or plan to have, a security system installed you can likely save on your home insurance. In fact, several smart home upgrades cannot only help you save money on home insurance but make your home more desirable if you decide to sell it. Security systems lower your risk of burglary. This, in turn, lowers the risk assumed by your insurance company.
Other Insurance Discounts
Other ways to save on insurance include a non-smoker discount and discounts for a properly-installed water alarm. If no smokers are living in your new house, there is a reduced risk of an accidental fire breaking out. Water sensors and an automatic shut-off valve, on the other hand, inform you if a pipe has burst or is leaking. Your automatic shut-off valve will then shut down the water supply to your home to avoid major water damage. These tools reduce the risk of water damage to your new home.
Bundling Your Insurance Policies
The easiest way to save money on home insurance is to bundle it with your auto policy. Most insurance companies offer a discount when you combine car and home insurance. Additionally, having your insurance policies with one company allows you to have all of your insurance needs addressed in one place, often from one representative. Talk with one of our knowledgeable insurance experts today to learn more about our home insurance discounts when you bundle your home and car policies. We offer a variety of auto insurance options to meet your coverage needs.
Choose an Insurance Provider
Buying a new house is a major life change that happens in a relatively short period of time. Don't get too caught up in the excitement of buying your next home and make a mistake in your home insurance policy. There are many ways to save on home insurance, including bundling your home and auto policies. Speak with your friendly Wawanesa insurance representative by calling 1-800-640-2920 to learn about our homeowners insurance discounts and bundling options.