Preparing for an emergency is a smart way to help keep your family safe from disasters like wildfires, mudslides or earthquakes. Follow this guide for putting together a complete emergency kit at your home.
---
Thinking of buying a home? The process can be confusing. Make sure you know these terms so you'll be prepared during the home buying process.
---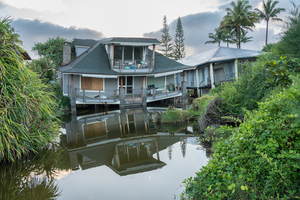 Sinkholes cause the sudden movement of earth and can have devastating effects on a home. Check out this post to learn more about sinkholes and how you can prepare yourself from a natural disaster.
---
Is your car always a mess? We asked organization and automotive expert to share their favorite tips and tricks to help keep your car spotless. Read the post to see their responses.
---
Knowing basic maintenance and repair skills could help you keep your car running for longer. Use this list to see what skills you should have as a driver.
---
If you're driving past a parking spot because you don't want to parallel park, you're not alone. Use this step-by-step guide and handy parking tips to help you become a parallel parking pro.
---
Scammers sometimes stage car accidents with unsuspecting drivers to get insurance claims. Dash cams can provide important evidence to help pursue fraudsters. Read this post to learn more about fraudulent accidents and dash cams
---