The way we buy cars has changed a lot since they first entered the market. Check out this infographic to see how we got to where we are today!
---
Is insurance higher when leasing a car? Read our guide to learn the difference between car insurance for leased cars vs owned cars.
---
Curious about how to get homeowners insurance when buying a house? Allow Wawanesa to help you protect your new home and comply with your lender's requirements.
---
The start of a new year is the perfect time to review your insurance policies. Read this post to learn what to look for in your year-end review.
---
If you're getting ready for retirement there are important insurance changes to consider. Check out our guide to insurance changes in retirement.
---
Wondering how your insurance changes during a divorce? Read this post to learn what insurance changes you need to make because of divorce.
---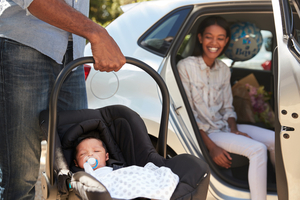 Welcoming a new baby to the family? Don't forget to look over your insurance policies. Read this post to learn more about insurance changes with a new baby...
---