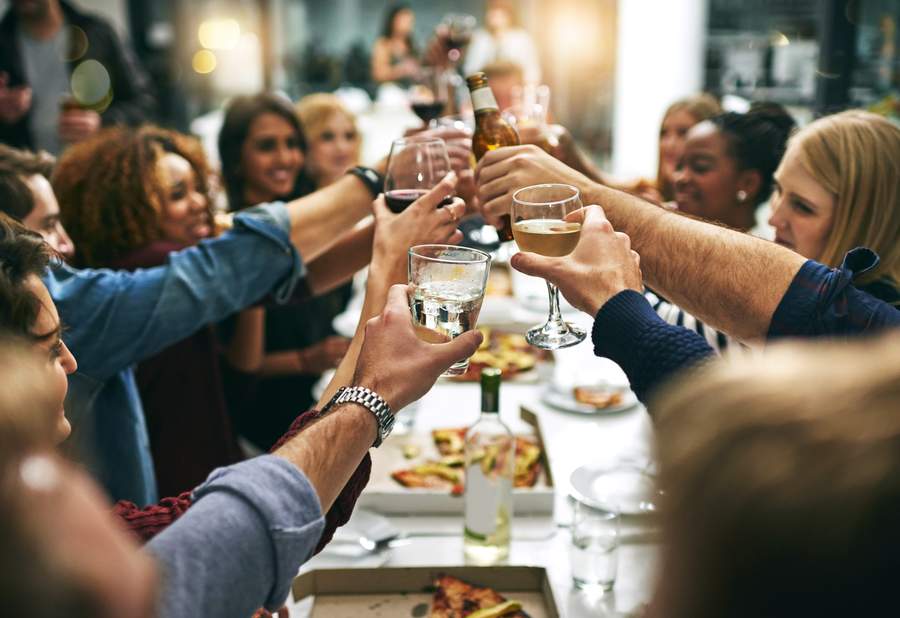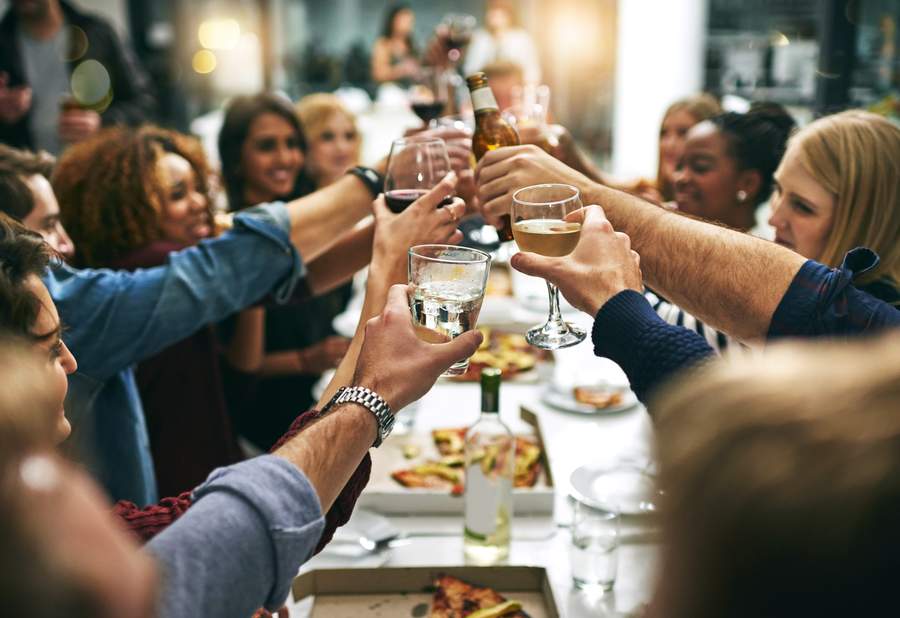 When money's tight, we pull back on expenses, skipping extravagances. But belt-tightening doesn't mean you have to give up hosting a party. You can throw a terrific party on a budget that others will rave about. Check out our nine frugal party planning hacks and let the good times roll.
1. Remember Why You Celebrate
The most important item on your to-do list when planning a party on a budget is remembering why you want to host a party in the first place. The goal isn't to impress others or to convince them you're made of money, right? Instead, you want to celebrate your friends and loved ones, make them feel special, and enjoy spending time together. Keeping this purpose firmly in mind will help you plan a great party on a budget.
Remember what your parties were like when you were younger? Most likely no one had the money or the necessary equipment for hosting a party. Everyone pooled their resources. One friend borrowed their parent's punch bowl; another brought a portable grill. Someone else had a cooler. You used great party hacks and had a fabulous time hosting on a budget. Recapture the magic of those carefree days and ask your friends to pitch in on the food, drinks, tableware, and decorations. It's not crass — it's inclusive and can make the party more festive.
2. Make a Comprehensive To-Do List
When planning a party on a budget, it's critical to think about what you really need. It's easy to get caught up in the excitement and blow your budget before you get to the essentials. So, what does your party truly need? Friends, fun, food, drinks, and music. Anything else? Maybe decorations, plates, glasses, and tableware. Keep track of everything you need and get creative in meeting those needs. Consider crowdsourcing among your friends and neighbors if you need extra chairs, flatware, or dishes. It doesn't matter that they don't match — it's shabby chic!
3. Go with Potluck
When people go to a party, they often want to bring something. Coordinate the dishes ahead and make them a part of the party. You might provide the entree and have others bring sides, drinks, bread, or dessert. Hosting a party means you provide the venue, invite the guests, and see to their comfort. There's no rule that says you cannot have your guests help. Potluck is ideal when hosting on a budget.
4. Shop the Sales
Clip coupons, shop ahead, and watch for sales when planning a party on a budget. Typically, alcohol and meat are the most expensive items Scout out the sales and be flexible with your menu. If you find bargains, freeze perishable food ahead of time so you can stretch your dollars. Then, prepare what you can ahead of time to keep the pre-party stress to a minimum.
5. Mix a Signature Cocktail
A signature cocktail for the event is a terrific party hack when you're on a budget. While wine and liquor can be fun for a party, the costs rapidly stack up. So instead of a full bar, plan a signature party drink like sangria or a killer punch. Sangria is festive; you can score the wine on sale and load it up with fresh fruit to make an excellent presentation. Don't forget the non-alcoholic drinks like sparkling water, lemonade, and fruit punch.
6. Cook a Festive Meal
A sit-down dinner emphasizes your entree and makes it difficult for people to mingle. Less expensive options like a taco bar, a big bowl of pasta, or a buffet are fun while keeping people moving and interacting. If what you serve is tasty and plentiful, your guests will enjoy budget-stretching options just as much or more than expensive dishes. You may want to consider a theme, like an appetizer-only party or a cookie swap complete with recipes. One of our favorite budget party hacks for the holidays is a jammies and cocoa bar party. Get creative with the menu.
7. Prioritize Presentation
You don't need expensive food to impress your guests. They'll feel so special if you take the care to plate and present your party food in attractive ways. Now's the time to use your best china (or your friend's), glass bowls, and platters. Sprucing up the food with garnish is a simple but impactful touch. Look for edible flowers or herbs from the garden to add a touch of class. Even pine branches or rosemary sprigs look festive as a garnish.
8. Get Creative with Decorations
Commercial cut flowers can be expensive. Instead, consider grouping pillar candles or glass vases and bowls with colorful fruit. Choose what's in season for a festive presentation. Scatter some nuts in the shell between the bowls of apples, oranges, limes, lemons, pomegranates, and more. A group of mismatched mason jars with tea lights creates a beautiful ambiance for your party on a budget.
Brainstorm ideas with your besties and borrow items as necessary. Then, head to the dollar store for any additional decorations you might need. It's time to get crafty!
9. Plan a Photo Booth
Planning a photo booth is a fun party hack whether you're planning a party on a budget or you have unlimited funds. Get some props that work with your party theme and encourage your guests to take inventive selfies using the props. You can pick up cheap sunglasses, fake mustaches, and cute signs. Or empty your closet and rummage through your friend's cupboards to come up with old costume pieces and other fun items. It will be the event of the season without breaking the bank.
Planning ahead is the key to throwing a successful party on a budget. It's also the best way to prevent all manner of problems. So, before your friends and family descend on your home, why not contact one of our helpful agents to review your homeowners' insurance coverage?