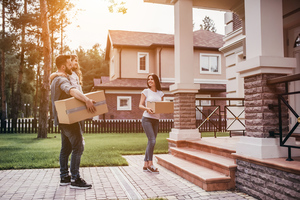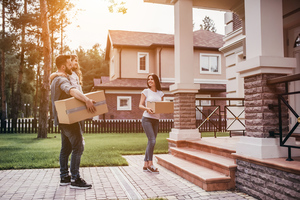 Homeowners take pride in their homes and with that ownership comes a lot of responsibility. Safeguarding your home from hazards and maintaining your appliances and systems (i.e. plumbing and electrical) is of utmost importance. To help you with this, things like homeowners insurance and home warranties exist. They provide a valuable safety net against potentially severe financial losses in the event of an unforeseen disaster. While both are important, they each come with some key differences. If you're a new homeowner it's important to understand the difference between homeowners insurance and home warranty contracts before you get pressured into purchasing something you might not need.
Below, we've put together a home warranty vs homeowners insurance guide to help you make sense of the key differences:

What is a Home Warranty?
A home warranty is a type of service contract that protects household systems and appliances. This can apply to systems such as plumbing, electrical, heating and air conditioning systems. Appliances like refrigerators, ovens, dishwashers, garbage disposals, washers and dryers fall under the same contract. Many home warranty contracts offer additional options for swimming pools and hot tubs as well.

What is Homeowners Insurance?
Homeowners insurance protects you from financial losses if your home is damaged by an unexpected hazard. In case of an event like fire, theft, vandalism or certain types of natural disasters, the cost of repairs and the cost of lost or damaged personal items will be covered by a basic homeowners policy. Homeowners insurance also includes liability protection. This helps protect you from lawsuits in case someone is injured on your property.
Home Warranty VS Home Insurance
While both offer valuable protection from financial losses, there are key differences between homeowners insurance and home warranty contracts. Here are the main ones to keep in mind:

Structural Damage
Home Warranty – There is such a thing as a structural warranty, but these are generally reserved for newly constructed homes. In most cases, a warranty will not protect you if a tree falls on your home, or a brush fire tears through your property.


Homeowners Insurance – Home insurance will pay for repairs in the event of severe damage to your home. On top of that, homeowners insurance can also cover your additional living expenses if you have to relocate to a hotel or temporary residence.

Personal Belongings
Home Warranty – Your home warranty does not protect your clothing, electronics or other possessions from theft, fire or other damage. Unless your garbage disposal and dishwasher are your most prized possessions, you'll want to invest in homeowners insurance.


Homeowners Insurance – Homeowners coverage automatically covers possessions like clothing, electronics, jewelry etc. Certain items, such as jewelry are subject to a lower coverage limit, but you have the option of expanding your coverage if you have more valuable items.

Length of Contract
Home Warranty – Home warranty contracts expire. In most cases, your home warranty will be valid for just 12 months. Once the warranty expires, the cost of repairs to your home's systems and appliances will come out of your pocket.


Homeowners Insurance – Homeowners Insurance policies also expire but are renewable! As long as you continue to meet your insurers' eligibility requirements and make your payments on time, you'll continue to have coverage.

Liability Coverage
Home Warranty – Even the most robust home warranty contract will only cover inanimate objects such as appliances and plumbing systems. If a person is injured on your property, your warranty will not help you.


Homeowners Insurance – With a homeowners insurance policy, if you're liable for the injuries a guest sustains on your property, you'll be protected. A homeowner's policy can pay for the injured party's medical bills, lost income, or even the cost of an attorney if you are sued over the incident.

Repair Flexibility
Home Warranty – If something goes wrong with your plumbing, you have to rely on the service provider/contractor the warranty company chooses, rather than using your preferred contractor or doing the work yourself. If you do go out of network or decide to roll up your sleeves, you risk forgoing reimbursement from your warranty provider.


Homeowners Insurance – Depending on your state and insurance provider, homeowners insurance gives you a lot more flexibility when it comes to choosing who does the repairs to your home.

Warranties can be helpful in certain circumstances (i.e. You have new high-end appliances), but they are not always necessary. Homeowners insurance, on the other hand, provides critical protections that homeowners can't do without. That is why most mortgage lenders require you to purchase homeowners insurance. To learn more about homeowners insurance, call 1-877-WAWANESA (929-2637) to speak with a Quote Specialist and find out how you can protect your investment with homeowners insurance.