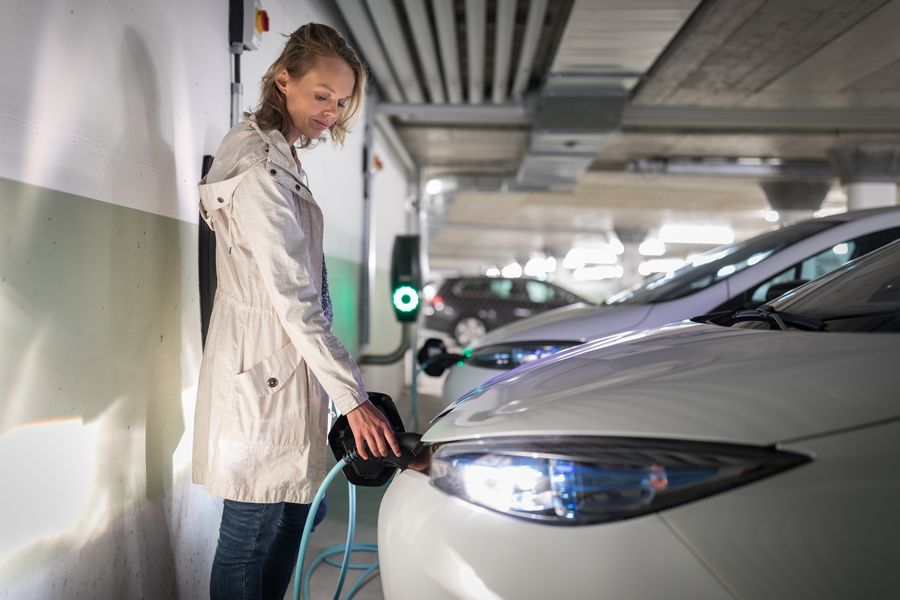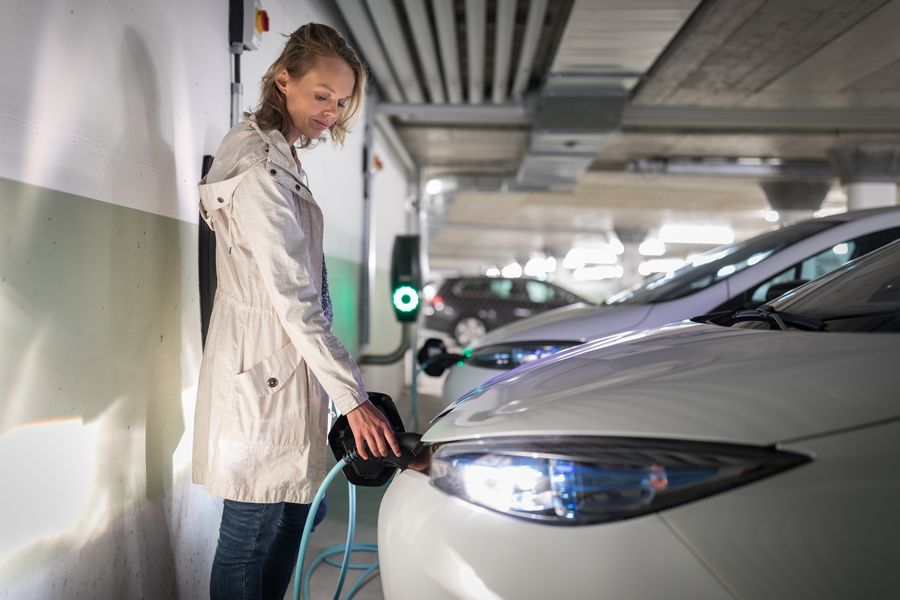 With rising gas prices, buying an electric car is something that almost every driver has considered at least once in recent months. In the past, most electric cars had a bad reputation because of their low range and bare-bones personalities. Today, electric cars have come a long way in range and amenities, and the driving experience offers little difference from that of a gasoline engine-powered model. This EV car buying guide will give you a few things to consider if you're thinking about taking the leap and cutting your ties with the gas pump.
What to Know Before Buying an Electric Car
When they were first developed, it was uncommon to see an electric car with a range of over 100 miles per charge, which meant they were only practical for short trips. Some newer models coming out boast ranges of over 300 miles. Charging times have also improved. For example, new models such as the Hyundai IONIQ 5, can charge up to 68 miles in 5 minutes.
These game-changing improvements make electric cars a possibility for the daily commute and longer trips. Also, you're no longer limited to the standard subcompact hatchback models — you can now find electric SUVs, luxury sedans, and crossovers at the dealerships. With the number of charging stations popping up across the nation growing as well, buying an electric car is becoming a more feasible option than in the past.
Buying Your First Electric Car
Buying an electric car is a big decision, and they're often pricier than comparable gasoline models. However, there are good reasons to consider going electric. As gas prices rise, you'll reap the rewards sooner. And if you're keen to reduce greenhouse gases, driving a vehicle with an alternative energy source is a no-brainer. However, before buying your first electric car, consider the following:
Range
The first thing to think about is range. If you're thinking about a hybrid or plug-in hybrid, most of them have an average range of around 25 to 30 miles in all-electric mode. This is enough, based on the average commute, for most people. Most all-electrics range from 200 to 300 miles per charge.
Many factors can affect the range of an electric car and cause it to perform better or worse than the range listed. Using features such as heated seats, audio systems, and other amenities, will pull more energy from the main engine. Factors like the weather can also affect the actual range you'll get from the vehicle. Some cars are designed with a separate engine to run these features and do not take power from the main engine. Others use technology, such as regenerative braking, to recharge the battery.
Charging Time
Charging time is a big consideration. Most electric cars of today allow for Level 1, Level 2, and Level 3 charging. Not all of them do, so make sure you know the ways you can charge your vehicle. Level 1 charging uses a 110 V wall outlet from your home. This can take some time and is an excellent choice for those who don't travel far daily, but it can take several days to charge your vehicle from empty to full using this method.
Level 2 charging means having a 240 V outlet installed in your garage. This can increase the charging time by 25 miles of range per charging hour. Installing the outlet will be an additional cost that you'll need to consider when you're budgeting for your new car.
Charging stations may offer Level 2 or Level 3 DC fast charging. Many EVs can now be charged to 80 percent in around 30 minutes using Level 3 charging. Using this method means that you'll need to locate charging stations along your route and determine what type of charging they support. You can find many resources online to help you find EV charging stations, like EVgo and Chargepoint.
Consider Battery Quality
Along with electric cars, battery technology and quality has improved as well. Electric cars tend to need less maintenance than their gasoline-powered counterparts, but when the battery wears out, it can be expensive to replace. Electric batteries can run anywhere from $5,000 to $15,000, depending on the model. It's always a good idea to research battery quality and read reviews to make sure that the car you choose has a good battery that will last a long time.
New or Used
If budget is the main reason why you're considering an electric car, you might be tempted to purchase a used one. If you go this route, check to make sure the battery has lots of life left in it. Also, improvements in electric cars have increased rapidly over the last couple of years, so when you buy a used one, you might lose out on more recent innovations around range, technology, and efficiency. Whether you opt for a new or a previously owned vehicle, you'll need to consider if you intend to use it mostly for short trips or need a vehicle that can go on longer trips.
Electric Car Auto Insurance
Another factor this electric car buying guide suggests you research ahead of time is the cost of insurance. In general, insuring an electric car is more expensive than insuring its gasoline-fueled counterpart. This is not because electric cars are less safe, but because they're generally more expensive to replace. The cost of insurance should also factor into the total cost of ownership.
Before you purchase your electric car, if you'd like an estimate on how much you can expect to pay for auto insurance, give our helpful agents at Wawanesa a call. They'll also be happy to give you information on other types of insurance Wawanesa offers, like homeowners insurance and renters insurance.