Parking lot accidents can be confusing if you're not sure what to do after the accident. Learn more about what you should do to if you're in a parking lot accident.
---
Want access to your Wawanesa policies 24/7? Learn more about our new online account portal and how it can make managing your insurance policies easy and convenient.
---
Worried that your identity has been stolen? Read our guide on what steps to take to stop identity thieves in their tracks and protect your data from further theft.
---
Wondering if you should require renters insurance for your tenants? Check out our article on why it can be a good idea for both you and your renters.
---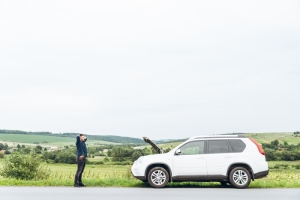 Roadside assistance can help you get back on the road if your car breaks down. Read more to learn if adding roadside assistance to your auto policy is right for you.
---
With electric scooters like Bird and Lime becoming more popular, you may be wondering what happens when you're involved in an accident with one.
---
Cultures around the world also offer a variety of new home rituals to get you off to a lucky start in your new house. Check out some of these traditions and see which ones might be worth adopting for your new move.
---